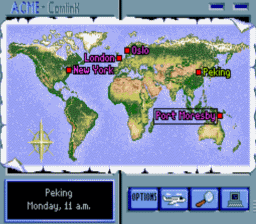 September's theme was
Reading The Count of Monte Cristo
. October was
Owen Marshall Month
. Now I've just finished
writing a 100 word story every day of November
and I have no ideas for a December theme -- it just seems like an impossible month to do
anything
.
So for now I'm taking a theme holiday (as opposed to a themed holiday… couldn't think of anything worse).
Permit me, then, to reflect back upon November.
Of the 30 stories I told, some were harder to nut out than others. And some characters just didn't work:
The boy who found the dinosaur bone
The plagiarist (shelved when the Witi Ihimaera thing broke)
The daredevil
The unborn baby (much harder to pull off than the newborn baby)
The boy who smells like fireworks (or garlic)
The veteren
The hair dresser
The greenskeeper
Some, I couldn't tell their story in 100 words. Others struggled to warrant 100 words.
In addition to the 30 townspeople that made the cut, 23 other Marumaruvians are mentioned, some by name (like Neil Southgate), others by their relationships (the vet's husband, the postie's grandfather). I wouldn't want to write any more than 30 stories like this about a small town - things would either start to get too incestuous, or the town would seem too big.
The question for today is: now what? Is '30 Ways of Looking at Marumaru South' actually a 3000 word short story? Is it a chapbook of prose poems or a picture book for adults? Is it just a month long experiment posted on a blog and its main purpose is to appear on search result pages when people google "starting a crematorium", "takeaways on Beach Road", or "The Sporanos".
[If you google the three phrases above, I'm currently the 2nd result, the 1st, and somewhere down the list of 27,500 results respectively.]
I'll leave it a while and decide what to do with it, if anything, in the new year.